This post comes a little late. Too much to do and too little time, I guess. But I didn't want to keep these Awkward and Awesome moments from you!
The weather has been amazing these past days. I spent a lot of the day either on the balcony or taking walks after I finished running some errands. I also supported my sister with writing her applications for an apprenticeship. She spent quite some time at my place and in return for my effort she took my outfit photos every day. Thanks little sis' and fingers crossed for your applications!!
My outfit was amazingly comfortable. I have been wearing these skinny jeans for days. I am afraid you might see them on this blog a lot more often in the future. They are my new favorite basic!
Trench: Thrifted; Helsinki Flea market
Blouse, Scarf, "Love-Ring" & Bag: H&M
Ring with ornaments: Pierre Lang; gift from my parents
Nail Polish: Catrice

LE "Expect the unexpected"
Sun burn on one side of the face – half a pink face and half the face full of freckles

Having your flatmate move out again after only three weeks – wtf happened?

Having a swimming hall right across the street and never used it (me living here for 2yrs already) until now – missed out on great workouts

a TV screen that shows about 5cm of picture, the rest is black - that's how I watched, or rather listened to TV for weeks. Now I borrowed flatmate S.'s TV while she is on internship!!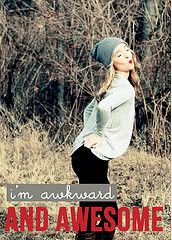 Going swimming on student prices - beach body, here I come! And the feeling of happy exhaustion after doing 30 laps

Trying new things like color blocking and balcony breakfast

Spring temperatures and wearing spring clothes

New remote for my SLR – now I can also take outfit photos (with the help of my tripod) when nobody has time to be the paparazzi

running into my old friend A. from pre-school times in the local grocery store! - He still looked exactly the same, just grown up :)

movie night with the besty - even on veeeery short notice (Girl, for you I skip my relaxing bath any day!)

TGIF – thank god, it's Friday!!!