OMG – It's Thursday already. It feels still like Wednesday. The week has gone by in no time and I can't wait for the weekend. We will celebrate Walpurgisnacht on Saturday and First of May (Finnish Vappu) on Sunday. I am hoping for a weekend of fun in the sun!
This outfit is the last one from the Easter weekend. As mentioned before, I am still looking for the perfect light Spring/Summer dress. Until I have found it, I am still loving this linen black cocktail dress that my mother found a couple of weeks ago.
Dress: C&A
Cardigan: Gina Tricot
Another Thursday A&A must have!!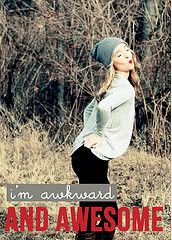 When you try to take Outfit photos as a big rain storm is approaching – a fight for minutes without getting drained and a run for every photo

My father showing up one day early for our Friday afternoon plans – for a minute we didn't know, who was living at the wrong date

Carrying two cakes into the garden for afternoon coffee and having a Marilyn Monroe moment. - What would you do? Drop the cakes or show everybody your undies??

William & Kate everywhere – I of course am happy for them, but seriously, there are other topics out there as well. Won't have any luck tomorrow, the channels are full with it already today

Sunburn on the shoulders when al lyou wanted were tanned legs - painful
Short week after the Easter weekend!

My handmade skirt finally arrived almost 2 months after the order was placed – at least it fits very well!

Easter weekend – spent some great time with the family

Got an invitation to the wedding of my good friends M. & H.! Can't wait to be there!!

Cooking with my flatmates – those two are always good for a laugh and the food was great as well