Today is a special day! It's my mom's birthday and we will have a party marathon during the next days. Combined with Easter, 5 days of celebrations, good food and dear people are awaiting me!
HAPPY BIRTHDAY MOM!!! You are my world!!!
I will also use this time for a bit of relaxing (at least I hope to get it). For the Easter weekend, I will stay at my parents place and will spend the time away from the computer. I hope to get some time for daily outfit pictures that you will possibly see some time next week! Until then, how will you spend your Easter weekend? Will you visit your family?
As it is Maundry Thursday, of course it's time for another A&A round. My Awkwards are very small in numbers this week, the Awesomeness is definitely predominant!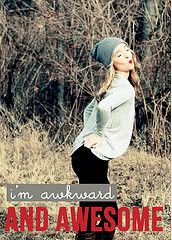 I wore my new favorite dress and felt like a million bucks, but at some point during the day I ripped my tights and got this huge hole in them. A guy actually yelled after me, I should buy some pants – how rude is that?!

Wearing tights at 20 degrees outside – just too hot and sticky!
Easter weekend is around the corner and I will be spending it with my family! Lots of movies and great times in the garden!!

This weekend my good friend A. from High School is visiting – can't wait for our Saturday date!!

It's my Mom's Birthday today! – Happy Birthday to my lovely mother. You look smashin' and I can't thank you enough for my life, for our family and everything you have given me. You inspire me every day, your advice is precious to me and I love you!

Student life is great – we can travel for free with all trains around the entire state – study day trip to all big university libraries in combination with sightseeing :)