Another week has run by like nothing! So much has been going on and I really feel like nothing got done, but actually I was a very busy bee and got lots off of my ToDo List. Do you ever feel like you worked so hard, but don't get rid of the feeling that you did nothing?
Today was such a wonderful day with a lot of sunshine. I went for a morning walk, running some errands and enjoying the day! This outfit made me feel comfortable, but still pretty. It always happens for me when I wear red :)
Bag & Necklace: Vintage; Thrifted
Nail Polish: Catrice "From Dusk to Dawn"
coming home, trying to open the door and the lock doesn't work - Luckily my flatmate was home and opened the door for me. We called the janitor as the bracing of the lock was loose. I actually was afraid somebody had tried to break in. Apparently one screw was just not bolted the right way. The janitor looked at me like a was a total girl not able to screw in a simple screw. Well dude, screw you!!! How should we know that it was this problem?!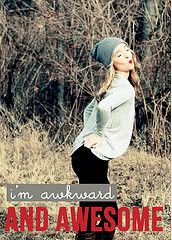 My flatmate S. (she's away on an internship for 6 months) coming for a surprise visit and spending the whole day with her

Rockabilly photo shoot with K. - she is so adorable and looks just awesome in that outfit! I kind of went overboard with taking pictures, it was hard to choose one!
sending a job application via email and 15 minutes later getting a call to confirm an interview and a trial day at work - keep your fingers crossed for the position!!

my best friend J. meeting Mr.B. - that day was just so much fun, full of laughter and I am so glad both got along so well!

working on a project for 7 months and finally launching it this week!

visiting my little goddaughter and seeing how much she has grown in 4 weeks!