This week has been gone in a blurr and I will be going on my trip to Finland in only two days. I have lived there for so long that every time when I fly over to Helsinki, it is more like coming home than going on a vacation. Still, I will enjoy those days to the fullest and of course will show you all a bit of my second home through posts and picures. The most important event will be the wedding of my two friends H. and M. I am so happy for those two and very excited for the big day.
Awkward
going to my parents' place to pick up some things for my vacation, reminding myself over and over what I need to pack and then leaving the place without the bag - where did I leave my brain?

I was ready with all my packing and wanted to spend my last days before the trip with some last minute writing for my thesis, but oh no. I need to travel to Dresden once again to show my rented books at the library. I guess, the people there think I would steal them otherwise. It's a bit weird that you need to do this every 10 weeks. In my university library, you can keep the books up to one year, if nobody else wants to rent it. That difference is quite weird!

getting up at 5am and feeling so refreshed, maybe that's my new wake up time?! Would mean that I will get so much more stuff done during the day :)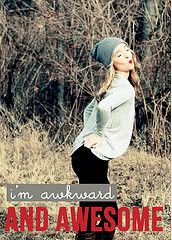 Awesome
going to the beach and enjoying the sunny weather

falling in love and being loved back!

going out with my best friend, drinking raspberry-flavored Lemonade and taking a stroll downtown in the city centre - lots of things changed, new buildings and reconstructions have changed our city centre quite a bit, only those drunk teenagers should be gone for good!

My little Goddaughter - isn't she adorable!?

I was able to give her the bottle and spend some time with her this week!