I spend day five of my time in Helsinki enjoying the extremely nice weather (almost 30 degrees, that's huge for Finland) and stayed outdoors all day, meeting up with several of my old friends from my study and work times here in Finland. I even got a little sunburn despite putting on lotion several times!
This little snack bar is first of all sooo cute, but also has amazing coffee and crépes!
My friend K. and I went to the Helsinki promenade and listened to a free Jazz concert (part of the current Jazz festival that is still going on for quite some time in July) while eating strawberries and extremely delicous pulla (sweet desert bread filled with vanilla cream and raspberries).
Later, I met with my two best friends here in Finland, M. (who's wedding I will attend on Saturday) and H., and together we went for a picnic to Suomen Linna, the fortress island in the Helsinki harbor. While relaxing and eating delicious food, we did some catching up on each others lifes and the plans for the near future, checked on the temperature of the feet of Mr.M (we don't want him bailing from the wedding three days in advance, right!?) and watched the beautiful sunset! It was quite hard to limit the photos, but hope you like the selection no less.
My outfit during the day was casual and needed to be comfortable for a day of walking in the heat. I went with some shorts, my favorite polka dotted top and super comfortable sandals!
PS: Mr. B calls those sandals the Jesus sandals and said I should try walking on water in those - I guess that was a joke :)
PPS: The statue on top of the fountain is "Havis Amanda", a mermaid rising from the sea - she stands for the rebirth of Helsinki and is one of the most famous attractions in the city.
"Jesus" Sandals: Deichmann
Hair: See the Messy Beehive Tutorial of Carrie
And here is my Helsinki Awkward and Awesome edition!!
waiting for your flight for 4 extra hours after it got delayed - thankfully I hadn't checked in yet and could still enjoy Starbucks!

little worms in the seedmix for your breakfast müsli - just urg!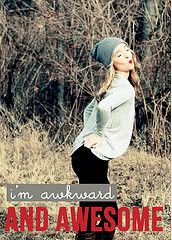 meeting the Basist of your favorite Band in a café in Helsinki!

variety at the milk and jogurth counter - something I have been missing soooo much due to lactose intolerance and not a lot of products available in Germany

my friends have a sauna in their appartment - so relaxing in the evening after a day of sightseeing!

picnic on an island (Suomen Linna), watching the sunset and enjoying the time with your best friends - so romantic, would be good for a date night as well (need to remember to take Mr.B there once as well when we visit Helsinki together!)

meeting an old friend in Helsinki that is on a trip around the world and stopped in Finland - what a coincidence!